PFC at Forefront of International Standards Development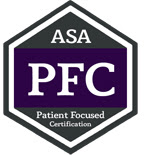 ASA's effort to set scientifically sound standards for cannabis safety and quality has found new partners and gone international. ASA's Patient Focused Certification (PFC) program is now leading the development of international regulatory guidelines, presenting to public health officials and industry stakeholders around the globe, conducting trainings in the US and abroad, and partnering with the University of Maryland's School of Pharmacy on cannabis education.
Spearheading the effort is ASA's chief scientist Jahan Marcu, PhD, in his role as a director of the PFC program. Just this past month, Dr. Marcu has crisscrossed the globe collaborating with doctors, scientists and public health officials from Spain to Israel to Mexico and back, plus conducting trainings in Ohio and Florida.
In Spain, PFC certified the country's first cannabis distributor, worked with a doctor's office, and conducted a weeklong training attended by representatives from 10 countries.
In Mexico, Dr. Marcu (pictured at right with patients and advocates in Mexico City) met with officials from the Department of Health and presented a talk on medical cannabis at the invitation of the national institute of pediatrics. PFC is translating ASA's educational materials into Spanish and will be training the country's health officials through the Cannabis Care Certification program on how to draft and implement sound regulation. PFC has also been asked to work with the governor's office in Mexico City on drafting health and safety guidelines.
In Israel, Dr. Marcu made two presentations to Cann10, the second international medical cannabis conference in Tel Aviv. The focus there is on matching cannabis varieties to individual patients based on matching human genetics to plants. PFC's Cannabis Care Certification will be training physicians in Israel, and manufacturing companies there have applied to PFC for certification.
In the U.S., PFC has been offering webinars and in-person trainings, including a CME event in Orlando, Florida for health care professionals and a training in Ohio. Dr. Marcu was also invited to speak about the PFC program at the American Public Health Laboratory conference last month. He will be speaking about the endocannabinoid system this month at the Cannabis World Congress and Expo in New York and presenting on international cultivation standards this month as part of the annual meeting of the International Cannabinoid Research Society (ICRS), held this year in Montreal, Quebec.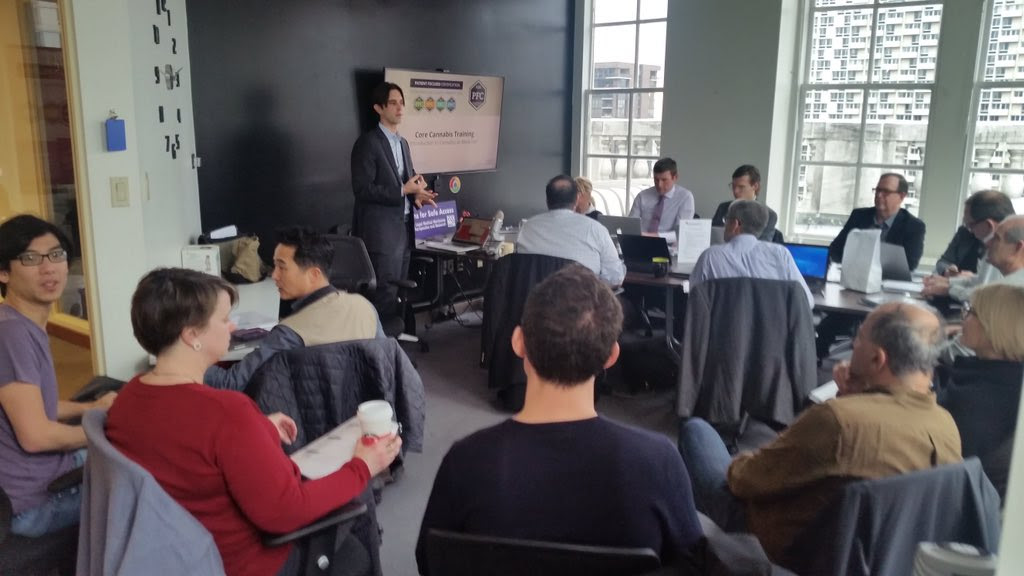 PFC's role in developing regulatory guidance will be central, as Dr. Marcu is chairing the ASTM subcommittee of 50 experts developing standards for education and training and criteria for regulatory assessment. These standards will determine how the cannabis industry will function – who gets licenses, who gets trained and how.
PFC's new partnership with the University of Maryland School of Pharmacy launches next week at PFCtraining.org. This will be the only cannabis training program available through a university online for credit. Going forward, the University of Maryland will be conducting educational trainings, while Dr. Marcu and the PFC staff will handle regulatory issues and compliance.
PFC webinars are being run about every two weeks. Some are free, and those with fees are available to patients on a sliding scale. Interested patients should email PFC ahead of the webinar they'd like to attend.
PFC began with a collaborative effort with the American Herbal Products Association (AHPA) and the American Herbal Pharmacopoeia (AHP), but the international nature of medical cannabis research and development has transformed it into a global project.